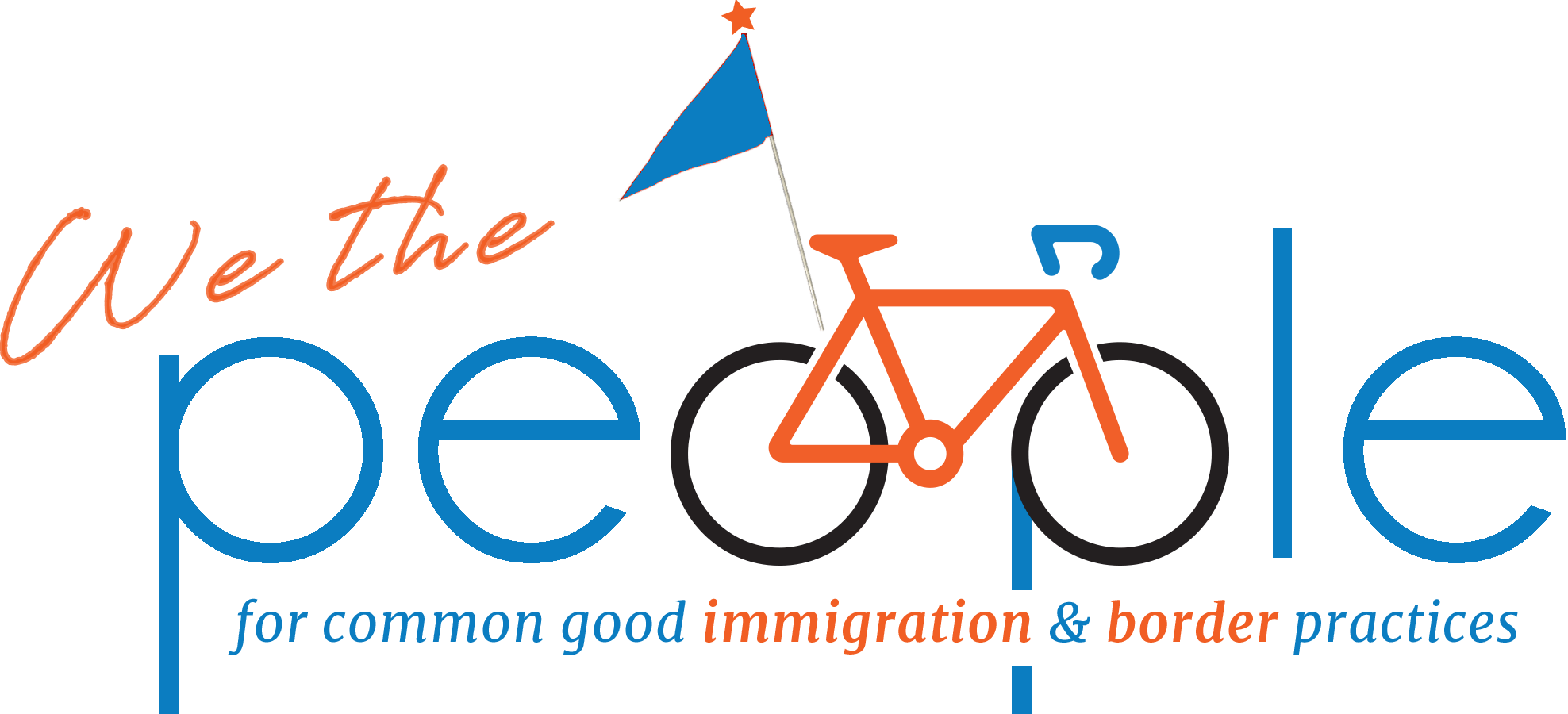 Now – November 14
Border, community, and virtual bike rides to call for a Common Good approach to our nation's immigration and border practices.
Immigration is a human story. The We The People Ride is a story-telling effort. We will meet the people who live on the border, serve one another on the border, those who work along the border, and those who have the best way forward for our immigration and border practices. →
Ride Check-In from Laredo, TX on the We The People Ride
Join us for one, two, or more days. We will make housing/hotel suggestions but booking and paying for housing is on your own. You are invited to ride some or all of the scheduled rides each day. Rental bikes will be provided but need to be reserved ahead of time. Participants are welcome to bring their own bikes. You are not required to bike to participate in these events. You can ride in our support vehicles or bring your own vehicle along.
Coast-to-Coast Border Ride
Join us for one mile or all 3,200 miles of the ride from San Diego, CA to St. Augustine, FL. You are welcome to ride the full distance each day (50 mile or so), or ride part of a day. If you can ride your bike, you are already prepared to join the ride. We will be traveling with a stable of E-bikes for those that are interested in some biking support. →
Community Bike Rides
Organize a bike ride in your community. We'll provide you with ideas, templates, and encouragement to connect with the people in your community from varied backgrounds and cultures for a family-friendly ride. →
Virtual Bike Rides
Join along on your own journey whether that is out on the road, at home on a bike, or a health club or cycling center. Follow along on the tour online, choose a route that connects you with the people of other cultures and countries. →
Other Ways to Participate
Individuals and organizations are invited to sponsor a rider, provide financial support, and provide food/housing/help along the border route. People can also participate in non-biking events along the border route. →
We invite you to join us on Bike-Border Ride shown in the route below for as much or as little as you would like to ride. If you can't join us in-person along the border, you can ride with us by organizing a Community Bike Ride on your local roads. You can also ride with us by doing a Virtual Ride at home, at a health club, or at a cycling center.